Union Pre-Academy teams participate in IberCup
We are thrilled and honored to be participating in the 2018 IberCup – one of the most distinguished youth soccer tournaments in the world. Each year, over 40,000 players come together from all over the world to compete against each other on the soccer field. This year the Philadelphia Union Youth Pre-Academy is participating the tournaments taking place in Cascais, Portugal and Dallas, Texas. In Portugal, the teams will play against esteemed teams such as FC Barcelona, Benfica, and PAOK, while the teams in Dallas will compete against teams such as Pumas, FC Dallas, and Liverpool.
One of our teams in Portugal had a great a great start, beating Benfica! IberCup will be live streaming the game against Barcelona on Thursday, March 29th, at 5:30am EST. So grab your cup of coffee and join us! Check our twitter account the day of for the livestream link.
Check back throughout the week for updates on results, news, and photos.
IberCup Portugal Team Links: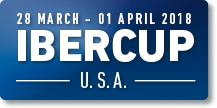 IberCup Dallas
Team Links: